CuraPro®
Results verified in:
19 PUBLISHED CLINICAL STUDIES,
11 OF WHICH ARE HUMAN STUDIES
CuraPro® is up to 10 times better absorbed than plain curcumin, and has a sustained retention time at significant levels in the bloodstream. This high-potency formula provides 750 mg of the clinically studied
BCM-95®
Curcumin, yielding a minimum of 500 mg of curcuminoids per capsule.

Recommendations: 1 softgel daily, may increase as desired or as directed by your healthcare practitioner.
Supports liver, brain, heart, and immune health

Protects cells from oxidative stress and free
radicals*

High antioxidant ORAC value > 1,500,000**

(Oxygen Radical Absorbance Capacity)



** Based on independent lab analysis per 100 grams
BCM-95® (1 Cup prunes = 14,582)


Patent-protected method using curcumin blended with turmeric essential oil to boost absorption
All ingredients established in human studies for safety and effectiveness.
Does not interfere with stomach, liver or kidney function.

Grown without chemicals.

Contains No: sugar, salt, yeast, wheat, gluten, corn, soy, dairy products, artificial coloring, artificial flavoring, or artificial preservatives. Contains only natural ingredients. Color variations are normal.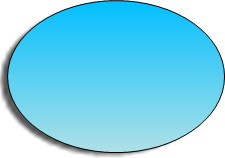 To Order - Phone: (773) 472-2395
WWW.VITAL-NUTRIENTS.COM
This website collects absolutely NO user information for any reason whatsoever. We only use personal phone contact when you call.
Contains Super-Absorption Curcumin
called BCM-95®
Curaphen contains a super-absorption curcumin called BCM-95® that is significantly better absorbed than plain curcumin products.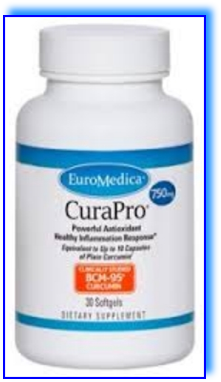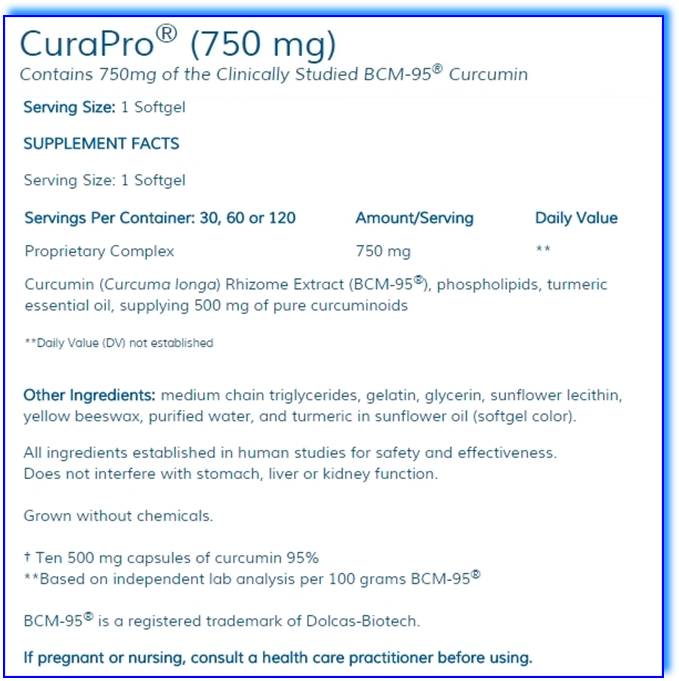 Once again, on any product that I carry, I will do my best to go
beyond my regular customer discount and meet any
bona fide price advertised on the Internet.

For reasons stated earlier, I do not correspond by email.
For more information or to place an order, please call me at:
The products presented on this website are dietary food supplements,
not medicines. No curative claims are made.
The statements on this website have not been evaluated by the FDA.
ALL PRODUCTS and PRODUCT NAMES on this website are
copyrighted, registered, or trademarked by the manufacturing company.
-Ron Pellegrini
(773)472-2395
Thank you,
Copyright 1999-2015 by Ron Pellegrini. All rights reserved.
Last modified June, 2015.
But please be sure to have first read my HOME PAGE.



Alphabetical Product Menu