Rosavin™
PROPRIETARILY PROCESSED SIBERIAN RHODIOLA ROSEA USES DR. RAMAZANOV'S ORIGINAL PROCESS

THIRTY-FIVE YEARS OF CLINICAL STUDIES HAVE RESULTED IN THIS NUTRACEUTICAL FOR MOOD ELEVATION AND IMPROVED MENTAL AND SPORTS PERFORMANCE.
What is Rosavin™?

Rhodiola rosea, trademarked Rosavin, is derived from the arctic regions of eastern Siberia. It is one of the more fascinating plant species in the world although quite unknown in the United States. It is the plant's roots that provide adaptogenic characteristics. An adaptogen offers varied physiological support to numerous systems in the body. Rosavin provides extraordinary therapeutic benefits: It has been cited for extending longevity, physical endurance as well as resistance to high altitude sickness. Rosavin also demonstrates anti-depressant qualities.
History & Sciences


Little was known about Rhodiola rosea until 1931. It was then that Dr. L. Utkin, a Russian botanist and nutritionist, discovered that the plant augmented physical strength. Later, in 1947, the Russian scientist Professor Lasarev determined that Rhodiola rosea actually helped increase the body's resistance to numerous environmental stressors.

In all areas, subjects tested have shown improvement in overall physical and mental states after taking as little as 100 mg per day. Additionally, patients with pronounced depressive states from various origins have displayed marked therapeutic improvement.
Does Rosavin produce side effects?


Only in doses above 800 mg were mild side effects reported. These seem to be limited to irritability, insomnia and minor discomfort. Virtually no other side effects were observed.
Who should consider using Rosavin?


• Those feeling blue, with depression or anxiety.
• Anyone seeking increased mental alertness.
• Those prone to Alzheimer's or Parkinson's disease.
• Athletes, those involved in sporting activities.


As of March 2004, Rosavin has been improved by being combined with
crystalloid electrolytes and is being marketed as "Rosavin Plus™". Crystalloid
electrolytes have the ability to draw dissolved particulates across the cell
membrane, thus increasing the absorption of Rosavin at the cellular level.


Rosavin Plus™ is provided in vegetarian capsules each containing 150 mg of
Rosavin and 200 mcg of crystalloid electrolytes. Each bottles contains 90
capsules.
Common Questions about Rosavin


Q. Does Rosavin build up in the body like Echinacea?
A. No, Rosavin does not demonstrate residual build up in one's system.

Q. Are there any none contraindications with Rosavin?
A. No contraindications have been observed.

Q. Is Rosavin safe for children?
A. Yes, Rosavin is safe for children: Under nine years of age, the recommended dosage is 50 mg. per day. Those ten and older may utilize the normally recommended amount.

Q. Is Rosavin suitable for pregnant or nursing mothers?
A. No. While clinical trials with Rosavin effectively portray its safety, few supplements are ever advocated for pregnant or nursing mothers.
References:


Azizov AP, et al. (1998) J. Exp. Clin. Pharm., 61 (1).60-2

Bikov VA, et al. (1999) Medicinal Plants, Pharma. & Toxicol., 28-39

Kurkin V A, ( 1996) Phenylpropanoids, Natural Bioactive Compounds, Samara, Russia

Kurkin VA, et al. (1984) Chem. of Natural Products, N5 pp. 657

Maslova LV, et al., Experimental and Clinical Pharm., 1994 57(6).61-63

Peiper, Howard, NO, A.D.D, The Natural Approach, 1996

Peiper, Howard, NO, The Secrets of Staying Young, 1999

Petrov VO, et al. (1986) Acta Phys Pharm Bulgar, 12 (1)

Saratikov AS., Krasnov EA., 1987, Rhodiola rosea is a Valuable Medicinal Plant, Medicinal Academy of Science (Tomsk), 252
.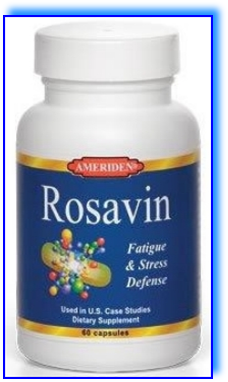 This material is intended solely for informational purposes:
It is not meant to treat or diagnose any illness.
This product is produced exclusively by Ameriden International, LLC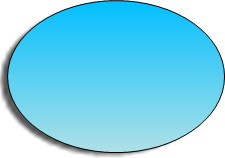 To Order - Phone: (773) 472-2395
WWW.VITAL-NUTRIENTS.COM
This website collects absolutely NO user information for any reason whatsoever. We only use personal phone contact when you call.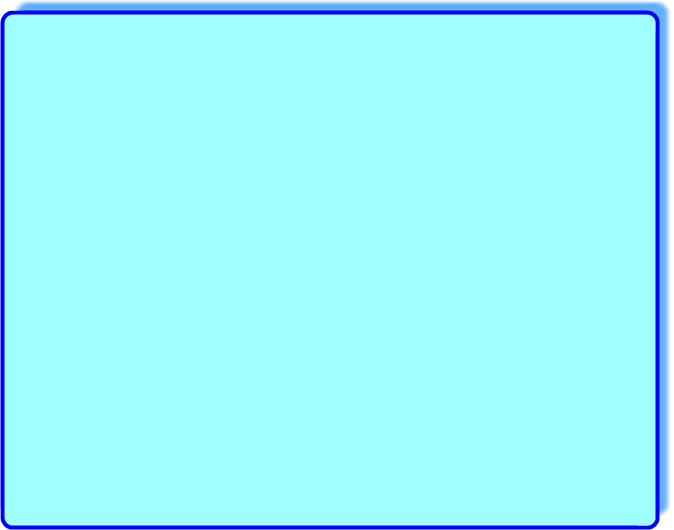 Once again, on any product that I carry, I will do my best to go
beyond my regular customer discount and meet any
bona fide price advertised on the Internet.

For reasons stated earlier, I do not correspond by email.
For more information or to place an order, please call me at:
The products presented on this website are dietary food supplements,
not medicines. No curative claims are made.
The statements on this website have not been evaluated by the FDA.
ALL PRODUCTS and PRODUCT NAMES on this website are
copyrighted, registered, or trademarked by the manufacturing company.
-Ron Pellegrini
(773)472-2395
Thank you,
Copyright 1999-2015 by Ron Pellegrini. All rights reserved.
Last modified June, 2015.
But please be sure to have first read my HOME PAGE.
Product Quantity: 60 V-Capsules 100 mg
Suggested Retail $24.95 Your Discount Price $18.72



Alphabetical Product Menu