DOCTOR'S BEST PRODUCTS
5-HTP Enhanced with vitamins B6 and C 120VC ( Code : DRB-00120 )
Barley Beta Glucan feat. GlucaGel 250mg 60VC ( Code : DRB-00378 )
BCAA Branch Chain Amino Acids 500mg 240VC ( Code : DRB-00381 )
BCAA Branch Chain Amino Acids Powder 300Gram ( Code : DRB-00380 )
Bee Propolis 90VC ( Code : DRB-00372 )

Best 3000 GDU Bromelain 500mg 90VC ( Code : DRB-00215 )
Best 5-HTP 100mg 180VC ( Code : DRB-00312 )
Best 5-HTP 100mg 60VC ( Code : DRB-00077 )
Best Acai 500mg 120VC ( Code : DRB-00156 )
Best Acetyl-L-Carnitine 588mg 120C ( Code : DRB-00152 )

Best Acetyl-L-Carnitine 588mg 60C ( Code : DRB-00105 )
Best Agaricus blazei 400mg 90VC ( Code : DRB-00117 )
Best Alpha Lipoic Acid 300mg 180VC ( Code : DRB-00277 )
Best Alpha Lipoic Acid 300mg 60VC ( Code : DRB-00276 )
Best Alpha Lipoic Acid 600mg 180VC ( Code : DRB-00249 )

Best Alpha Lipoic Acid 600mg 60VC ( Code : DRB-00133 )
Best Alpha-Lipoic Acid 150mg 120C ( Code : DRB-00104 )
Best Artemisinin 90VC ( Code : DRB-00170 )
Best Ashwagandha 125mg, 60VC ( Code : DRB-00304 )
Best Astaxanthin 12mg 60S/G ( Code : DRB-00281 )

Best Astaxanthin 6mg 30S/G ( Code : DRB-00366 )
Best Astaxanthin 6mg 90S/G ( Code : DRB-00367 )
Best Benfotiamine 150 + Alpha Lipoic Acid 300, 60VC ( Code : DRB-00251 )
Best Benfotiamine 150mg 120VC ( Code : DRB-00129 )
Best Benfotiamine 150mg 360VC ( Code : DRB-00269 )

Best Benfotiamine 300mg 60VC ( Code : DRB-00270 )
Best Benfotiamine 80mg 120VC ( Code : DRB-00122 )
Best Biotin 10000mcg 120VC ( Code : DRB-00373 )
Best Biotin 5000mcg 120VC ( Code : DRB-00301 )
Best Bladder Support 60VC ( Code : DRB-00148 )

Best Brain Magnesium 150mg 60VC ( Code : DRB-00283 )
Best Carnitine Energy 667mg 90T ( Code : DRB-00285 )
Best Carnosine 90VC ( Code : DRB-00359 )
Best Chewable D-Ribose 1500mg 90W ( Code : DRB-00238 )
Best Cinnamon Extract feat. Cinnulin PF 125mg 180V ( Code : DRB-00314 )

Best Cinnamon Extract feat. Cinnulin PF 125mg 60VC ( Code : DRB-00130 )
Best Collagen Types 1 and 3 1000mg 180T ( Code : DRB-00204 )
Best Collagen Types 1 and 3 1000mg 540T ( Code : DRB-00358 )
Best Collagen Types 1 and 3 500mg 240C ( Code : DRB-00263 )
Best Collagen Types 1 and 3 Powder 200G ( Code : DRB-00203 )

Best Curcumin C3 Complex 1000mg 120T ( Code : DRB-00195 )
Best Curcumin C3 Complex 500mg 120C ( Code : DRB-00107 )
Best Curcumin C3 Complex 500mg 30C ( Code : DRB-00298 )
Best DHA 500mg 180SG ( Code : DRB-00260 )
Best DHA 500mg 30SG ( Code : DRB-00258 )

Best DHA 500mg 60SG ( Code : DRB-00259 )
Best Digestive Enzymes 90VC ( Code : DRB-00047 )
Best D-Phenylalanine 500mg 60VC ( Code : DRB-00110 )
Best D-Ribose 250G ( Code : DRB-00173 )
Best D-Ribose feat. BioEnergy Ribose 120VC ( Code : DRB-00193 )

Best Energy feat. NIAGEN 60VC ( Code : DRB-00361 )
Best EstroG-100 30VC ( Code : DRB-00297 )
Best Fisetin feat. Novusetin 30VC ( Code : DRB-00227 )
Best Free Lutein feat. FloraGLO 60S/G ( Code : DRB-00192 )
Best French Red Wine Extract 60mg 90VC ( Code : DRB-00058 )

Best Fucoidan 300mg 60VC ( Code : DRB-00165 )
Best Fully Active B Complex 30VC ( Code : DRB-00299 )
Best Fully Active B12 1500mcg 60VC ( Code : DRB-00286 )
Best Fully Active Folate 400mcg 90VC ( Code : DRB-00262 )
Best Glucosamine Sulfate 750mg 180C ( Code : DRB-00086 )

Best Goji Berry Extract 600mg 120VC ( Code : DRB-00153 )
Best Hesperidin Methyl Chalcone 500mg 60VC ( Code : DRB-00287 )
Best High Potency Serrapeptase 270VC ( Code : DRB-00307 )
Best High Potency Serrapeptase 90VC ( Code : DRB-00231 )
Best Hyaluronic Acid with Chondroitin Sulfate 180C ( Code : DRB-00228 )

Best Hyaluronic Acid with Chondroitin Sulfate 60C ( Code : DRB-00146 )
Best Hyaluronic Acid with Chondroitin Sulfate 60T ( Code : DRB-00265 )
Best Joint Flex feat. UCII 30C ( Code : DRB-00330 )
Best L-Carnitine Fumarate 855mg 180VC ( Code : DRB-00154 )
Best L-Carnitine Fumarate 855mg 60VC ( Code : DRB-00106 )

Best L-Tryptophan 500mg 90VC ( Code : DRB-00126 )
Best L-Tyrosine 500mg, 120VC ( Code : DRB-00316 )
Best Lumbrokinase 60C ( Code : DRB-00181 )
Best Lutein 20mg 120VC ( Code : DRB-00143 )
Best Lutein feat. Lutemax 180SG ( Code : DRB-00370 )

Best Lutein feat. Lutemax 30SG ( Code : DRB-00368 )
Best Lutein feat. Lutemax 60SG ( Code : DRB-00369 )
Best MSM 1000mg 180C ( Code : DRB-00064 )
Best MSM 1000mg 180VC ( Code : DRB-00331 )
Best MSM 1000mg 360C ( Code : DRB-00317 )


Best MSM 1500mg 120T ( Code : DRB-00097 )
Best MSM Powder 250G ( Code : DRB-00076 )
Best Multiple 90VC ( Code : DRB-00300 )
Best NAC Detox Regulators 60VC ( Code : DRB-00279 )
Best Nattokinase 2000FU 270VC ( Code : DRB-00253 )

Best Nattokinase 2000FU 30VC ( Code : DRB-00135 )
Best Nattokinase 2000FU 90VC ( Code : DRB-00125 )
Best Natto-Serra 90VC ( Code : DRB-00294 )
Best Natural Vision Enhancers 60SG ( Code : DRB-00311 )
Best Noni Concentrate 650mg 150VC ( Code : DRB-00096 )

Best Phosphatidyl Serine 100mg 120VC ( Code : DRB-00220 )
Best Phosphatidyl Serine 100mg 60SG ( Code : DRB-00168 )
Best PQQ 20mg 30VC ( Code : DRB-00295 )
Best Probiotic 30VC ( Code : DRB-00362 )
Best Proteolytic Enzymes 90VC ( Code : DRB-00184 )

Best PycnoBrain Complex Feat. Pycnogenol, 60VC ( Code : DRB-00335 )
Best Saw Palmetto 320mg Extract 180SG ( Code : DRB-00272 )
Best Saw Palmetto 320mg Extract 60SG ( Code : DRB-00082 )
Best Serrapeptase 270VC ( Code : DRB-00190 )
Best Serrapeptase 90VC ( Code : DRB-00149 )

Best Spirulina 500mg 180T ( Code : DRB-00288 )
Best Stabilized R-Lipoic Acid 100mg 180VC ( Code : DRB-00229 )
Best Stabilized R-Lipoic Acid 100mg 60VC ( Code : DRB-00123 )
Best Stabilized R-Lipoic Acid 200mg 60VC ( Code : DRB-00278 )
Best Taurine 120VC ( Code : DRB-00310 )

Best Tocotrienols feat. Tocomin SupraBio® 60SG ( Code : DRB-00216 )
Best trans-Resveratrol feat. ResVinol-25 100mg 60VC ( Code: DRB-00171 )
Best trans-Resveratrol feat. ResVinol-25 200mg 60VC ( Code: DRB-00211 )
Best Ubiquinol feat. Kaneka QH 100mg 60SG ( Code : DRB-00205 )
Best Ubiquinol feat. Kaneka QH 200mg 120SG ( Code : DRB-00275 )

Best Ubiquinol feat. Kaneka QH 200mg 30SG ( Code : DRB-00274 )
Best Ubiquinol feat. Kaneka QH 50mg 90SG ( Code : DRB-00178 )
Best Vegan D3 60VC ( Code : DRB-00302 )
Best Vegetarian DHA 200mg 60VSG ( Code : DRB-00296 )
Best Vein Support feat. DiosVein 60VC ( Code : DRB-00185 )

Best Vitamin C 1000mg 120VC ( Code : DRB-00257 )
Best Vitamin C 1000mg 360VC ( Code : DRB-00327 )
Best Vitamin C 500mg 120VC ( Code : DRB-00256 )
Best Vitamin C feat. Quali-C 250G ( Code : DRB-00333 )
Best Vitamin D3 1000IU 180SG ( Code : DRB-00209 )

Best Vitamin D3 2000IU 180SG ( Code : DRB-00210 )
Best Vitamin D3 5000IU 180SG ( Code : DRB-00218 )
Best Vitamin D3 5000IU 360SG ( Code : DRB-00250 )
Best Vitamin D3 5000IU 720SG ( Code : DRB-00363 )
Betaine HCl Pepsin Gentian Bitters 120C ( Code : DRB-00163 )

Betaine HCl Pepsin Gentian Bitters 360C ( Code : DRB-00315 )
Calcium Bone Maker Complex 180C ( Code : DRB-00245 )
Celadrin 90C ( Code : DRB-00137 )
Celadrin Complex with Glucosamine 90T ( Code : DRB-00132 )
Comprehensive Prostate Formula 120VC ( Code : DRB-00085 )

Creatine Powder 300 Gram ( Code : DRB-00377 )
Curcumin Phytosome feat. Meriva 500mg 180VC ( Code : DRB-00230 )
Curcumin Phytosome feat. Meriva 500mg 60VC ( Code : DRB-00225 )
EpiCor 500mg 60VC ( Code : DRB-00177 )
Extra Strength Ginkgo Extract 120mg 120VC ( Code : DRB-00091 )

Best Vitamin C 1000mg 120VC ( Code : DRB-00257 )
Best Vitamin C 1000mg 360VC ( Code : DRB-00327 )
Best Vitamin C 500mg 120VC ( Code : DRB-00256 )
Best Vitamin C feat. Quali-C 250G ( Code : DRB-00333 )
Best Vitamin D3 1000IU 180SG ( Code : DRB-00209 )

Quick Melt Melatonin 2.5mg 120T ( Code : DRB-00239 )
Quick Melt Melatonin 2.5mg 60T ( Code : DRB-00313 )
Real Krill 350mg 30SG ( Code : DRB-00233 )
Real Krill 350mg 60SG ( Code : DRB-00224 )
Real Krill Enhanced with DHA and EPA 60SG ( Code : DRB-00234 )

Real Niacin 500mg 120T ( Code : DRB-00242 )
SAMe 200mg 60T ( Code : DRB-00206 )
SAMe 400mg Double Strength 30T ( Code : DRB-00151 )
SAMe 400mg Double Strength 60T ( Code : DRB-00252 )
Selenium feat. SelenoPure 180VC ( Code : DRB-00375 )

Strontium Bone Maker 340mg 120VC ( Code : DRB-00172 )
Strontium Bone Maker 340mg 360VC ( Code : DRB-00357 )
Strontium Bone Maker 340mg 60VC ( Code : DRB-00131 )
Suntheanine L-Theanine 150mg 90VC ( Code : DRB-00197 )
Sustained Plus Immed. Rel. Arginine 500mg 120T ( Code : DRB-00200 )

Synergistic Glucosamine/MSM Formula 180C ( Code : DRB-00070 )
Sytrinol 60S/G ( Code : DRB-00134 )
Ultra Cordyceps 10VC ( Code : DRB-00267 )
Ultra Cordyceps 60VC ( Code : DRB-00103 )
Ultra Cordyceps Plus 60VC ( Code : DRB-00098 )

VESIsorb® CoQ10 Plus Omega-3 30S/G ( Code : DRB-00217 )
The following is a complete list of
Doctor's Best Product Line
(Alphabetical Listing)
If you would like information on any of these products, or to order, please call me at the phone number above.
To avoid confusion, please have the
Product Name and Code (i.e. DRB-00000)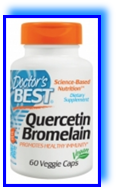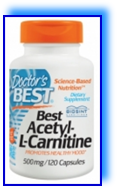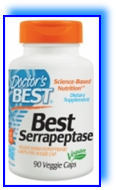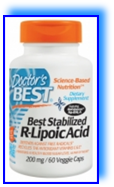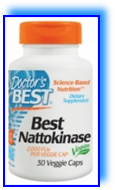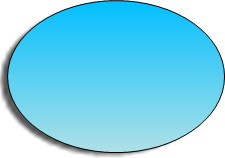 To Order - Phone: (773) 472-2395
WWW.VITAL-NUTRIENTS.COM
This website collects absolutely NO user information for any reason whatsoever. We only use personal phone contact when you call.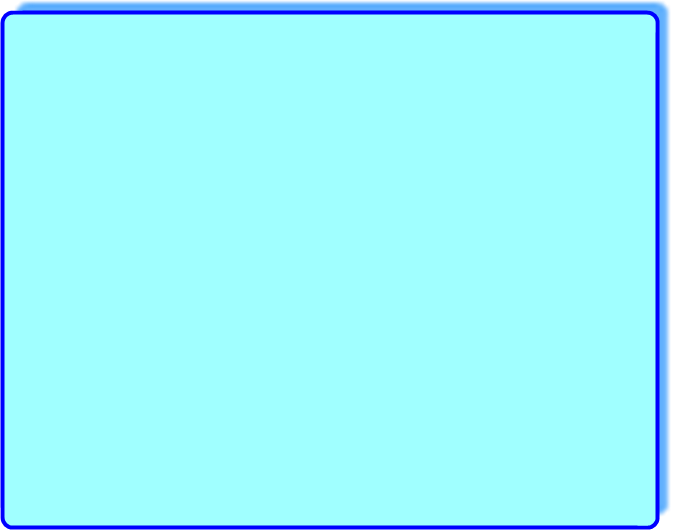 Once again, on any product that I carry, I will do my best to go
beyond my regular customer discount and meet any
bona fide price advertised on the Internet.

For reasons stated earlier, I do not correspond by email.
For more information or to place an order, please call me at:
The products presented on this website are dietary food supplements,
not medicines. No curative claims are made.
The statements on this website have not been evaluated by the FDA.
ALL PRODUCTS and PRODUCT NAMES on this website are
copyrighted, registered, or trademarked by the manufacturing company.
-Ron Pellegrini
(773)472-2395
Thank you,
Copyright 1999-2015 by Ron Pellegrini. All rights reserved.
Last modified June, 2015.
But please be sure to have first read my HOME PAGE.



Alphabetical Product Menu