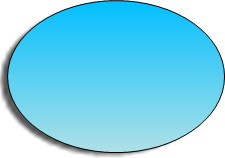 To Order - Phone: (773) 472-2395
WWW.VITAL-NUTRIENTS.COM
This website collects absolutely NO user information for any reason whatsoever. We only use personal phone contact when you call.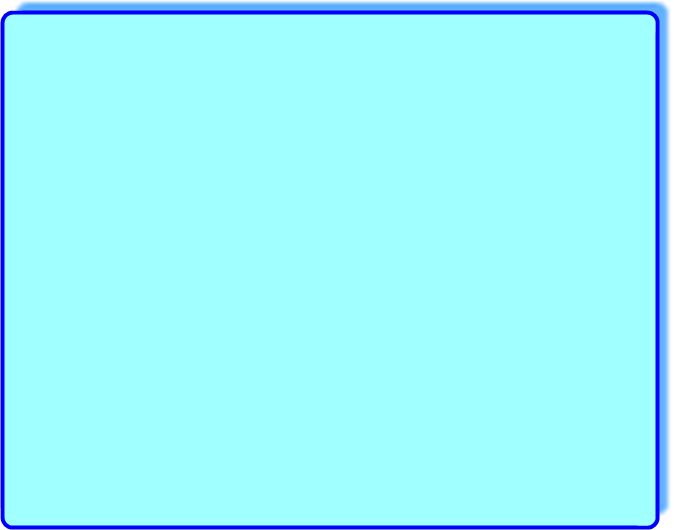 Once again, on any product that I carry, I will do my best to go
beyond my regular customer discount and meet any
bona fide price advertised on the Internet.

For reasons stated earlier, I do not correspond by email.
For more information or to place an order, please call me at:
The products presented on this website are dietary food supplements,
not medicines. No curative claims are made.
The statements on this website have not been evaluated by the FDA.
ALL PRODUCTS and PRODUCT NAMES on this website are
copyrighted, registered, or trademarked by the manufacturing company.
-Ron Pellegrini
(773)472-2395
Thank you,
Copyright 1999-2015 by Ron Pellegrini. All rights reserved.
Last modified June, 2015.
But please be sure to have first read my HOME PAGE.
SKINNY COCONUT OIL
SEE WHAT MAKES SKINNY COCONUT OIL DIFFERENT FROM OTHER COCONUT OILS
Skinny Coconut Oil is a small batch coconut oil made with our Nutralock System™. Unlike most coconut oils available on the market, Skinny Coconut Oil is never heated above room temperature and goes through a slow manufacturing process to ensure our quality remains the best on the market. This process takes about 3x as long as other processes used and requires about double the coconuts needed to fill our 16.9oz jars, but we guarantee you will feel, smell, and taste a difference.
Unlike most coconut oils that have a rough texture, cracks within the jar, bleached white color, and an overpowering smell, Skinny Coconut Oil has a light fragrance, a smooth texture, and a creamy white color just like the meat within the mature coconuts we use. We know that once you try our Skinny Coconut Oil you will never want another coconut oil ever again.

Our coconut oil is quality controlled within our factory in Vietnam, allowing you to rest assured you are receiving the healthiest, purest, smoothest coconut oil on the market, every time.
Our Difference Is Our Promise:


• CoId Processed, not just cold pressed
• NO Chemicals, solvents or fillers
• The ONLY 100% raw alkaline oil in the world
• Patent-pending oil extraction system
• 30% MORE coconuts per jar
WHAT IS OUR NUTRALOCK SYSTEM™?


Skinny Coconut Oil is crafted using our exclusive Nutralock System™.
Skinny's Nutralock System™ is how we take our all-natural, mature, pesticide free coconuts and turn them into our Skinny Coconut Oil. This closed circuit, dehydrating, cooling process ensures Skinny Coconut Oil is never
heated over 100 degrees F, always cold pressed, full of vital vitamins and minerals, while locking in the anti-bacterial benefits coconuts are known for.
WHAT IS SKINNY COCONUT OIL MADE OF?


Skinny Coconut Oi
l is 100 % coconut oil, which is comprised of fats called
medium chain fatty acids (MCFA).


Our Promise


• We promise to bring you coconut oil that is all-natural, pesticide-free, and
100% pure, for the benefit of your health.
• Our coconut oil will be made in small batches to ensure the highest quality
• We will promote fair trade with our suppliers and use ethical business
practices with our community, while preserving the beauty of the
WHY COCONUTS FROM VIETNAM?



Skinny Coconut Oi
l comes from mature pesticide-free coconuts from the jungles of Vietnam. We are one of the coconut oils who harvest their coconuts from a wild untouched environment instead of a plantation. In an area known as Ben Tre, the palm trees and coconuts grown here have been awarded the
"Tree of Life" award by the Asia-Pacific Coconut Community recognizing the pristine environment and superior quality of Ben Tre coconuts.

Our coconuts are processed in the same jungle within 5 hours of being picked, which makes our coconut oil extra virgin.
Skinny & Co.'s international patent-pending Nutralock System™ is changing the coconut oil industry. By using cool, dry air to dehumidify the coconut meat, we eliminate heat and friction from the process.

We are the only producer in the world adhering to true raw standards.
We have discovered what other coconut oil producers don't want you to know- most "cold-pressed" oils are actually heated up to 120°F, then cold-pressed after the damage is done.

The Nutralock System™ never applies heat, rather uses a low-friction air jack to dehumidify and extract the oil. This patent-pending system takes 3X longer than other processes and uses 12+ coconuts for each16 oz. jar. The result
is a smooth texture and creamy white color with a light fragrance - all signs
of absolute purity.
Skinny has higher levels of the medium chain fatty acids (MCFAs) and allows your body to absorb the oil easier, enhancing its effectiveness.

The Nutralock System™ is more than a machine; it's the entire process. From the award-winning coconuts to our one-of-a-kind process, we are committed to crafting the purest products available.
WHAT DOES IT MEAN TO BE RAW?


The benefits of consuming raw food is
based on the premise that heat destroys
the most important nutrients and enzymes
in food.

In short: When you cook it, you kill it.

To put it simply: Ask yourself, do you get
more nutrients from a cooked piece of broccoli, or a raw piece?...Exactly.


WHY RAW IS IMPORTANT?


Foods below 115°F are believed to have much higher enzyme and nutritional value. Thanks to the Nutralock System™, Skinny is able to produce coconut oil that is natural and raw like nature intended. Being RAW, Skinny has higher levels of the medium chain fatty acids (MCFAs) and allows your body to
absorb the oil easier, enhancing its effectiveness.
HOW IS SKINNY COCONUT OIL THE ONLY TRUE 100% RAW COCONUT OIL ON THE MARKET?


The reason why we are the only one of its kind in the world is all thanks to our patent-pending oil-extraction technique we implement called the Nutralock System™. This system allows us to extract oil from our wild harvest Vietnamese coconuts using absolutely no heat. No other coconut oil
company is the world uses this type of technique.

100% pesticide-free, all-natural, raw coconut oil is cold pressed at room temperatures below 100°F. Other "virgin coconut oils" are expeller- or centrifuge-processed at high temperatures, which diminishes the natural nutrients of the oil. Meanwhile, unlike these oils that take coconuts from plantations to rooms to sit, our coconuts are hand-picked and processed in
the jungles of Ben Tre Vietnam to ensure the highest quality.


Now back to that broccoli analogy...


Taking Skinny is like consuming a raw piece of broccoli, while the other coconut oils on the market are like consuming a cooked piece of broccoli. Both are coconut oil and both are good for you, but the live enzymes and the raw state of Skinny is much more nutritious for your body inside and out.

So, with no heat to kill all the lush enzymes and nutrients found in coconut oil, this is why we label and recommend Skinny be used as a supplement. As such, you will find our product stocked on the supplement shelves (not the cooking isle!) of natural food stores, holistic doctors and dentists offices, and organic beauty salons/spas all over the globe.
THE DIFFERENCE YOU CAN SEE AND TASTE


Our RAW coconut oil is noticeably distinguishable from all other coconut oils. Aside from our oil having exceptional clarity and a very pure taste, you will notice our product does not have the "toasted" coconut smell like other all brands feature.

The coconut oil you have had in the past may actually smell like the roasted coconut you buy in grocery stores or put on your ice cream and baked goods. This is not good! This means your coconut oil has been heated and is not actually 100% cold-pressed. Even though this is the smell we have all come to
associate with coconut products, it is actually not the real smell of natural mature raw coconuts. This is one more way to know that you are truly getting 100% pure, cold pressed coconut oil with Skinny Coconut Oil and not a
heated imposter.
COMMON QUESTION: "IS COCONUT OIL ALKALINE?"


The coconut fruit itself is alkaline. However, due to our competitors' techniques to extract the oil from the fruit using heat, these methods renders the coconut oil acidic. This process can be compared to roasting coffee. The coffee bean itself is alkaline, but when roasted, becomes acidic.

Being the only true raw coconut oil thanks to our no heat extraction technology, Skinny Coconut Oil is the only ALKALINE coconut oil on the market. On the pH scale, Skinny tests a 7.3 -7.8 (that of a natural, raw coconut), whereas our competitors are testing at a 3.5-5.5 (acidic).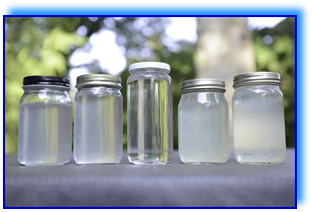 SKINNY IS THE PREMIUM GOLD STANDARD COCONUT OIL ON THE MARKET



Alphabetical Product Menu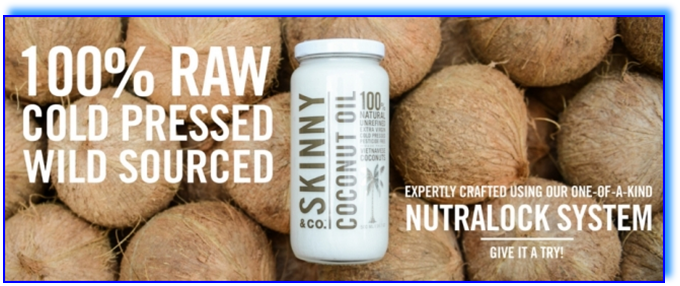 * These statements have not been evaluated by the
Food and Drug Administration.
This product is not intended to diagnose, treat, cure, or prevent any disease
BE SURE TO CHECK OUT OUR
UNBEATABLE PRICING
OFFER
ON OUR VITAL NUTRIENTS HOME PAGE!