Goatein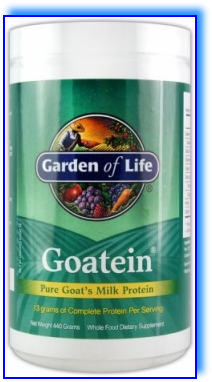 Garden Of Life
Goatein®


Proteins form the foundations for muscles, skin, bones, hair, teeth, blood, the
brain, the heart and billions of biochemical activities in the body.


Proteins are made up of 20 amino acids, eight of which are considered
"essential" because the body cannot produce them and they must be obtained
from the foods we consume.


• A unique protein powder made from goat's milk.
• Easy to digest - can be tolerated by many people who have difficulty
• An excellent source of complete protein (13g per serving) that contains
all eight essential amino acids - protein building blocks crucial to
• Goatein® goats are not fed pesticides, herbicides, growth hormones,
• Great for those on low carbohydrate diets .


How is Goatein® different from other protein products?
Goatein®
is an animal protein. Animal proteins are the only complete sources of protein. Vegetarian protein sources such as soy are typically missing one or more of the essential amino acids, even if their protein content is high.


Goatein®
contains pure goat's milk from goats raised without antibiotics or growth hormones. Many commercial dairy protein powders are produced from animals given antibiotics and hormones. Many vegetable proteins are made from non-organic or genetically modified organisms and may contain chemical residues.


Goatein®
is processed without excessive heat so all its elements remain in their natural forms. Other milk protein powders that claim to be minimally processed are in fact subject to invasive processing, including heating and drying at high temperatures.

Protein molecules in goat's milk have a different structure than those in cow's milk. This allows certain people who cannot tolerate bovine milk to consume milk protein from goats.
Why should you use Goatein®?



Goatein®
is a complete source of protein, antibiotic and hormone free and minimally processed.

You could use
Goatein®
if you are on a low carbohydrate diet and are looking to supplement with high quality protein.

You could use
Goatein®
if you want an animal protein but have trouble digesting cow's milk protein.


Suggested Use:


Adults take one scoop mixed with 8 ounces of juice or water as often as desired. Blend or shake vigorously. Great in smoothies, mixed in cereals or sprinkled on yogurt.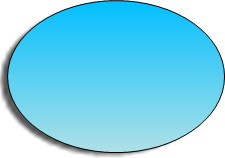 To Order - Phone: (773) 472-2395
WWW.VITAL-NUTRIENTS.COM
This website collects absolutely NO user information for any reason whatsoever. We only use personal phone contact when you call.
* These statements have not been evaluated by the
Food and Drug Administration.
This product is not intended to diagnose, treat, cure, or prevent any disease.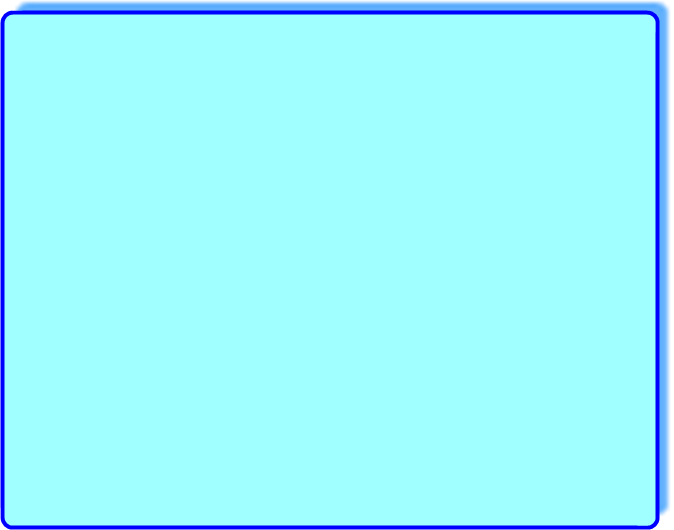 Once again, on any product that I carry, I will do my best to go
beyond my regular customer discount and meet any
bona fide price advertised on the Internet.

For reasons stated earlier, I do not correspond by email.
For more information or to place an order, please call me at:
The products presented on this website are dietary food supplements,
not medicines. No curative claims are made.
The statements on this website have not been evaluated by the FDA.
ALL PRODUCTS and PRODUCT NAMES on this website are
copyrighted, registered, or trademarked by the manufacturing company.
-Ron Pellegrini
(773)472-2395
Thank you,
Copyright 1999-2015 by Ron Pellegrini. All rights reserved.
Last modified June, 2015.
But please be sure to have first read my HOME PAGE.



Alphabetical Product Menu