Garden Of Life
Radical Fruits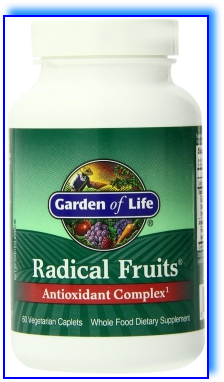 Radical Fruits®
is a powerful antioxidant formula that helps neutralize free
radicals and protects the body against oxidative stress.*


• Each serving (2 caplets) of Radical Fruits® provides an ORAC** value
of over 6,000 TE, which is equivalent to 3 servings of fruits.
• Each organic fruit has been carefully selected and freeze-dried, a
gentle process that allows the fruit to maintain its nutrient content.
Evidence suggests that freeze-dried fruits may contain a higher content
of antioxidants compared with products that have been dried by
conventional hot air methods.


Radical Fruits®
is an antioxidant complex that helps neutralize free radicals
and protects against oxidative stress in the body.* It is a 100% natural blend of
10 antioxidant-rich fruits that support overall health.* Ingredients in
Radical
Fruits®
are carefully selected to ensure a high concentration of antioxidants
What are antioxidants and why do I need them?


Antioxidants are compounds and substances found in fruits and vegetables that inhibit oxidation and may deactivate free radicals. Free radicals are unstable, destructive molecules that can cause cellular damage, which form naturally as a result of normal metabolic processes.
A diet rich in antioxidant phytonutrients may also support already healthy levels of cholesterol and a favorable LDL/HDL ratio.*


What are the benefits of whole fruits?


Whole fruits have high nutritional integrity because they contain nutrients and other beneficial compounds, as found in whole foods. We were designed to eat whole foods that contain the necessary proteins, fats, carbohydrates, fiber, enzymes, vitamins, minerals, antioxidants and other nutrients our body needs for proper nourishment and health.
Who will benefit from using Radical Fruits®?


Anyone seeking to help their body's defense against oxidative stress by supplementing with a powerful antioxidant formula that helps neutralize free radicals.*


Suggested Use:


Adults may take 2 caplets per day. May be taken with or without food.

**ORAC:
(Oxygen Radical Absorbance Capacity)
is a measurement of antioxidant activity.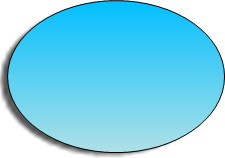 To Order - Phone: (773) 472-2395
WWW.VITAL-NUTRIENTS.COM
This website collects absolutely NO user information for any reason whatsoever. We only use personal phone contact when you call.
* These statements have not been evaluated by the
Food and Drug Administration.
This product is not intended to diagnose, treat, cure, or prevent any disease.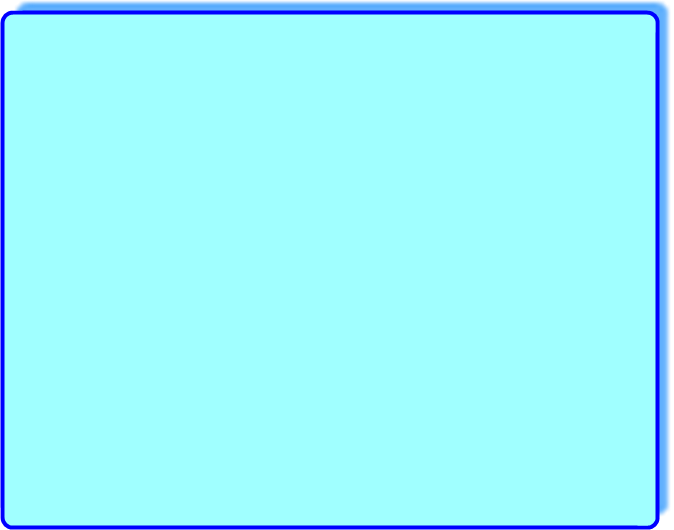 Once again, on any product that I carry, I will do my best to go
beyond my regular customer discount and meet any
bona fide price advertised on the Internet.

For reasons stated earlier, I do not correspond by email.
For more information or to place an order, please call me at:
The products presented on this website are dietary food supplements,
not medicines. No curative claims are made.
The statements on this website have not been evaluated by the FDA.
ALL PRODUCTS and PRODUCT NAMES on this website are
copyrighted, registered, or trademarked by the manufacturing company.
-Ron Pellegrini
(773)472-2395
Thank you,
Copyright 1999-2015 by Ron Pellegrini. All rights reserved.
Last modified June, 2015.
But please be sure to have first read my HOME PAGE.



Alphabetical Product Menu